Hello everyone!
Reminders:
Our Warp Zone program (esports pipeline) starts today! 4pm-5pm
Homework Help has resumed, come receive free tutoring Tuesday through Thursday, 3pm - 5pm! (drop-ins welcomed)
Upcoming event!
Albany Center Gallery is hosting Acting & Performance Workshop with Aaron Moore!
All youth between the ages of 13-18 who live around Albany County are invited to attend.
Date: February 11
Time: 11 a.m. - 3 p.m
Location: Art.Work.Space (enter through Albany Center Gallery) 488 Broadway, Suite 107, Albany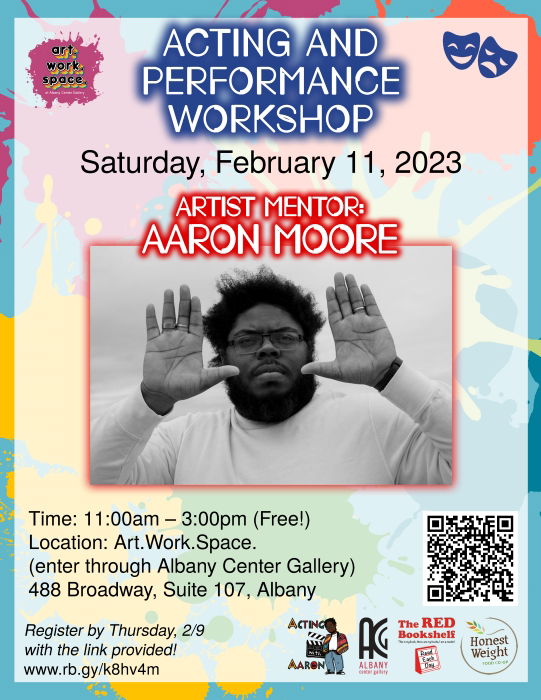 You may register using this link!
Have a great day!