Hello Everyone!
We hope you all are excited for Thanksgiving this year! Since this is the season of giving we are excited to share that Giving Tuesday is right around the corner.
What is Giving Tuesday?
#GivingTuesday is a global generosity movement unleashing the power of people and organizations to transform their communities and the world. Essentially, we appreciate donations given that would aid in giving back to our community.
When you donate to the Connect Center you are helping to improve and expand our programs which ultimately empowers and uplifts young people and their families in the community.
Get ready to join us on this day dedicated to generosity and making an impact.
This link will direct you to the donor box as another form of giving for #GivingTuesday!
More updates will be given next week!
Reminder!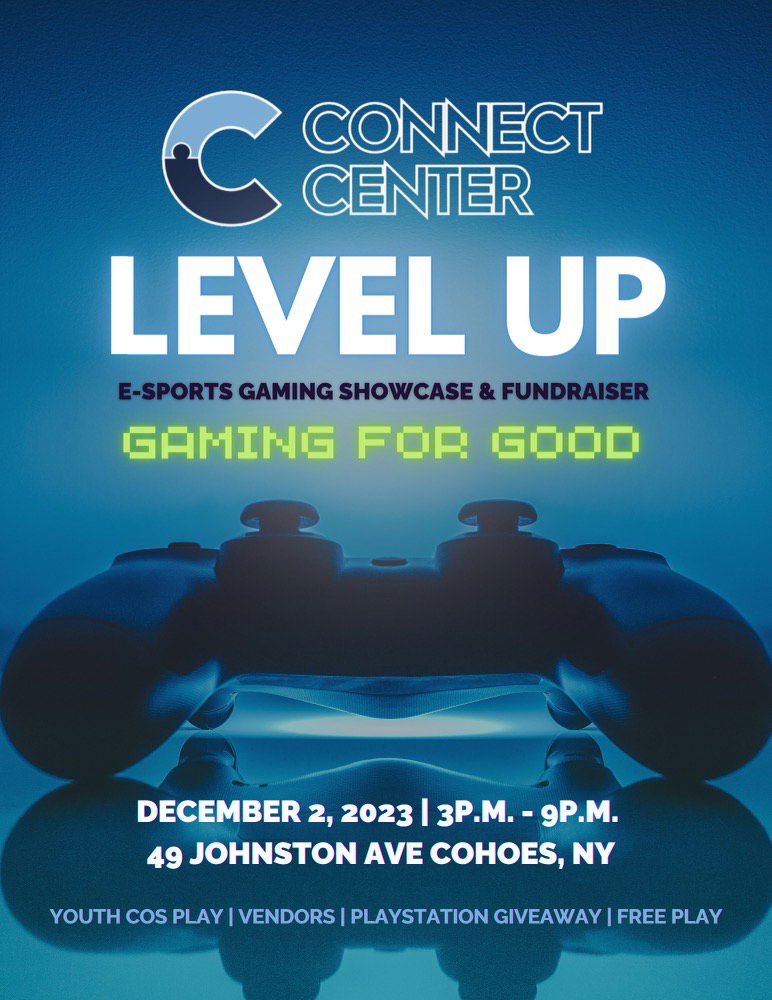 Level Up: A Gaming Fundraiser for Connect After School is the ultimate fusion of esports, gaming, a college fair, and a gaming industry showcase. This electrifying event offers safe fun for all, with esports tournaments, a college fair to explore gaming career opportunities, and a gaming industry showcase. Satisfy your appetite with video game-themed food and vie for incredible prizes. Best of all, your participation supports the Connect Center, a non-profit working to expand their Connect After School program, offering vital workforce development in esports and game development. Join us to level up your gaming experience and invest in a brighter future for local students and graduates.
Thank you for all the support!