Hello everyone!
We hope you all are excited for this holiday season! As the year is slowly approaching an end we are hopeful to what the future holds here at the Connect Center.
Fall Connect after school will be concluding on December 11th. In return we will be welcoming Spring Connect After School on January 23, 2024. Spring Connect After School will bring many new programs for our youth to choose from.
Keep an eye out for more information coming soon!
13 days left!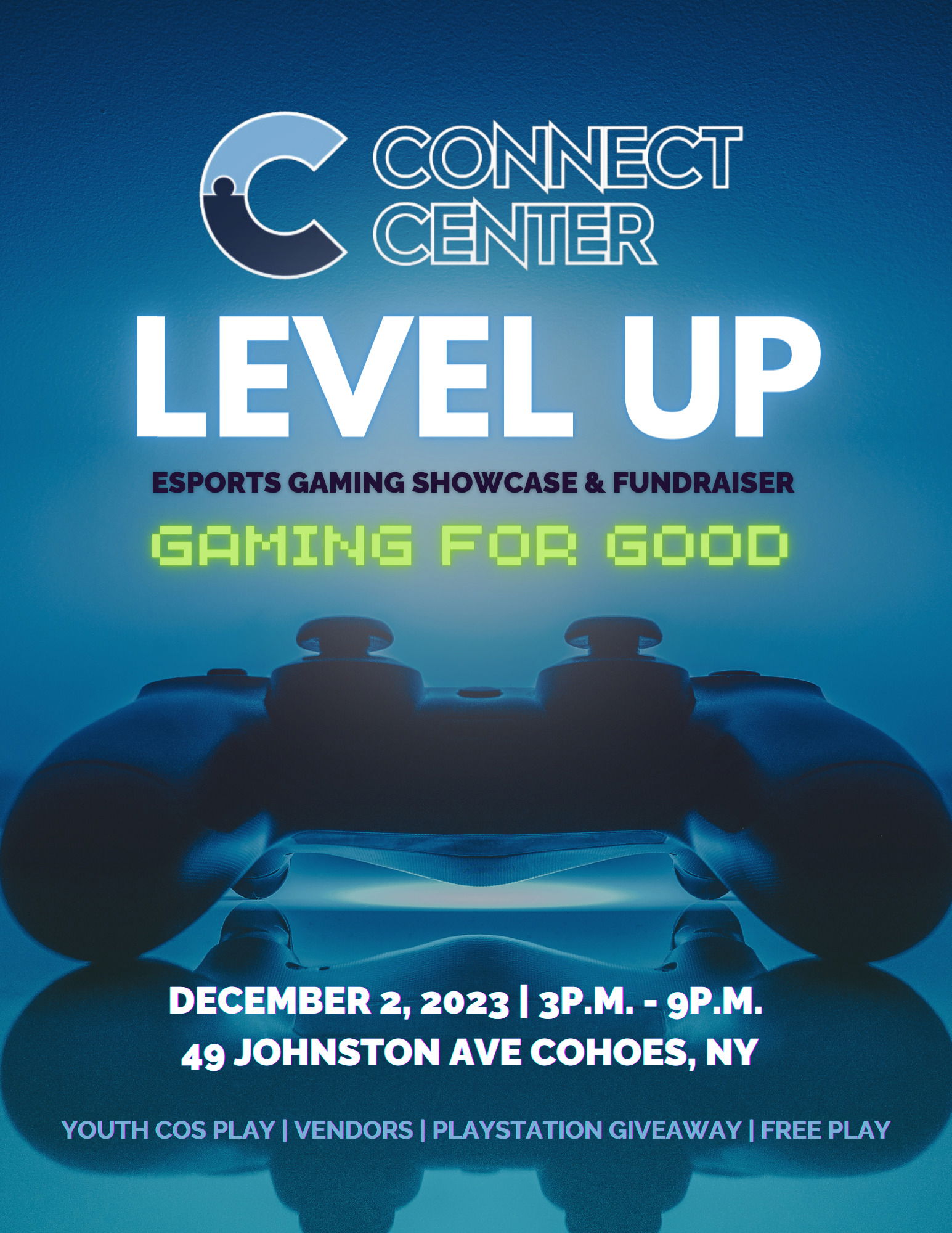 One of our biggest events of the year is approaching and we couldn't be more excited!
Level Up is a great opportunity for our youth! At the event they will get to participate in esports tournaments, have a college fair to explore gaming career opportunities, and witness gaming industry showcased.
Announcement:
Connect After School will be cancelled on Wednesday and Thursday (11/22-11/23)!
If you are looking for Volunteer hours and are interested in joining The Connect Center family please feel free to contact programs@connectcenterforyouth.org for more information on how to get started!
Stay Warm!