Hello everyone!
The Connect Center appreciates all the support you all give and we want to do our best keeping everyone updated on important dates coming up!
News and Announcements:
No Connect After School tomorrow 11/7!
IMPORTANT DATES!
The CNYS Black Expo is an in-person event celebrating Black excellence, culture, and entrepreneurship. This will be on November 11, 2023!
Our gaming fundraiser called LEVEL UP will be on December 2, 2023!
CNYS Black Expo:
The CNYS Black Expo is an in-person event celebrating Black excellence, culture, and entrepreneurship. It brings together various vendors and organizations to showcase their products and services to the local community. It's an opportunity for residents to learn about businesses, connect with community groups and gain knowledge about services available to them. Attendees can discover a diverse range of businesses, products, and services from talented Black entrepreneurs. They can also network with like-minded individuals, attend inspiring workshops, and enjoy live performances showcasing the richness of Black talent.
Our section of the Black Expo will be focused on teens and career training and opportunities in game development, esports and technologies like VR. It will feature open play gaming, industry tech talks and live demonstrations.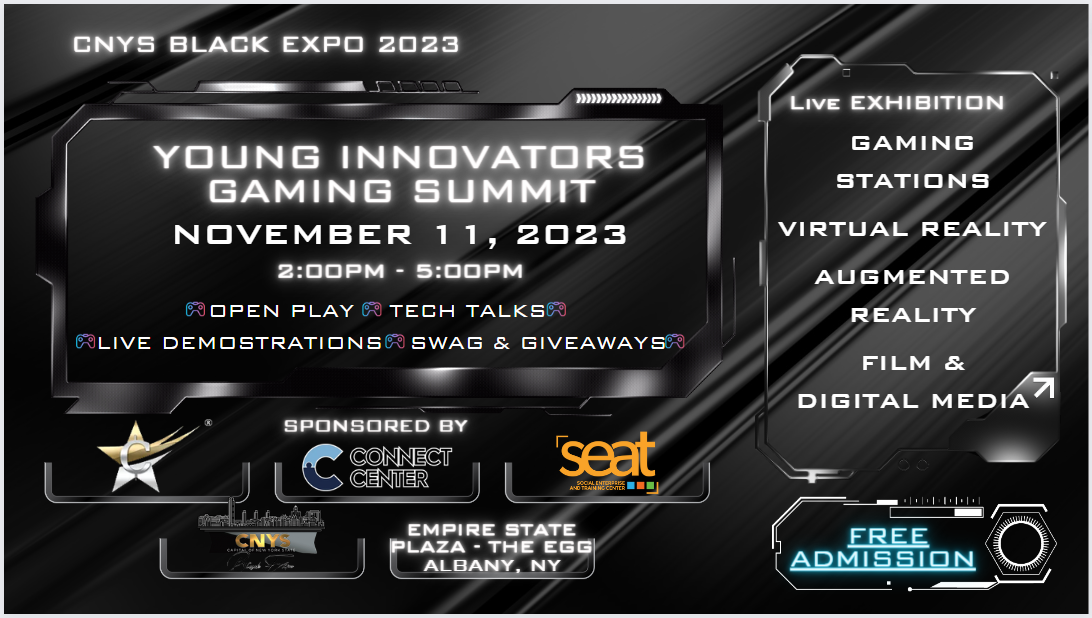 Level Up:
A Gaming Fundraiser for Connect After School is the ultimate fusion of esports, gaming, a college fair, and a gaming industry showcase. This electrifying event offers safe fun for all, with esports tournaments, a college fair to explore gaming career opportunities, and a gaming industry showcase. Satisfy your appetite with video game-themed food and vie for incredible prizes. Best of all, your participation supports the Connect Center, a non-profit working to expand their Connect After School program, offering vital workforce development in esports and game development. Join us to level up your gaming experience and invest in a brighter future for local students and graduates.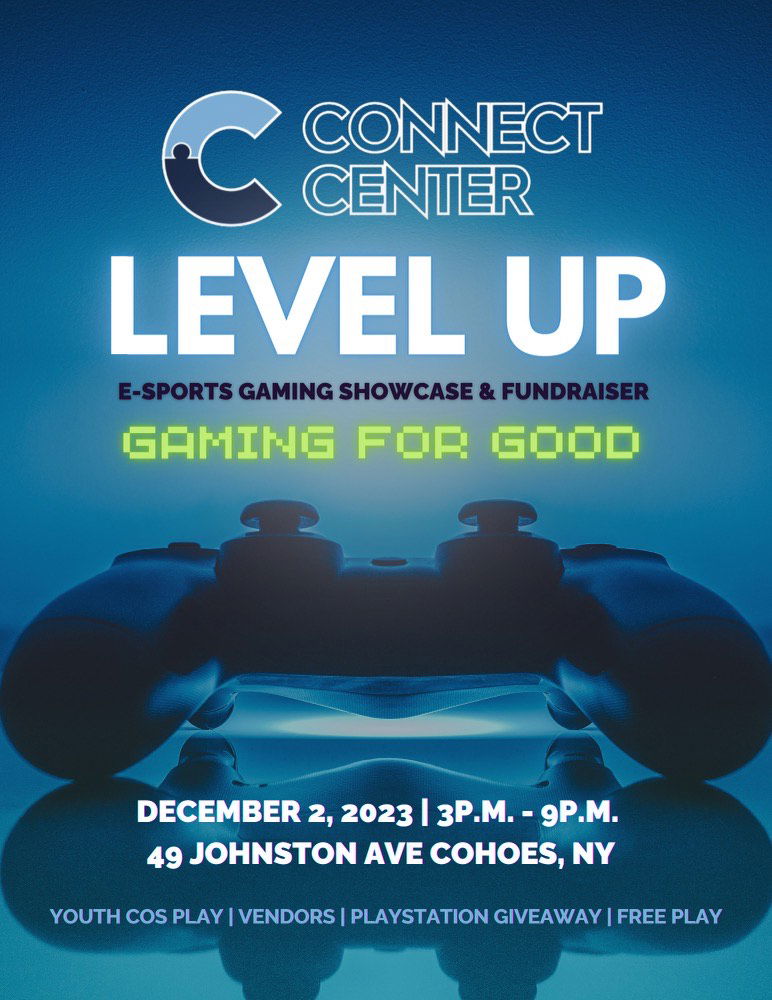 These two events will really help The Connect Center provide for our youth therefore we'd appreciate all the support we can get!
Have a great week!