Good afternoon!
The Connect Center for Youth is now looking for VISTAs for the 2023-2024 year. This is a great opportunity for anyone interested in serving their community while building a resume and gaining work experience. More details are available below.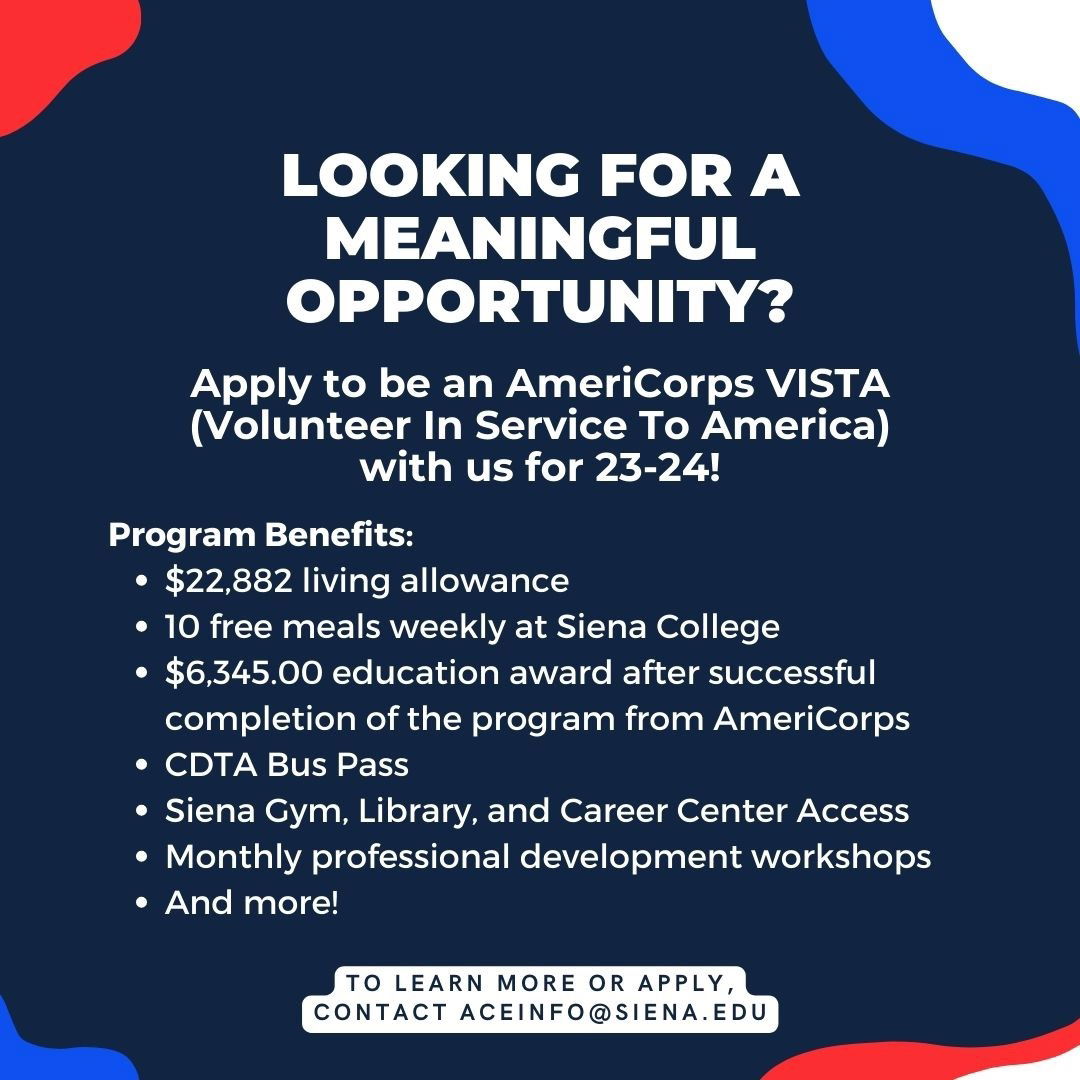 Siena College AmeriCorps VISTA Fellows make a year-long, full-time commitment to serve on a specific project at a capital region nonprofit organization, public agency, or educational institution. They focus their efforts to build the organizational, administrative, and financial capacity of organizations that fight illiteracy, improve health services, foster economic development, and assist low-income communities.

To apply, or for more information, reach out to Mairead Carr (Siena College, Center for Academic Community Engagement) at 518-782-6868 or mecarr@siena.edu.